Why is Web design Important for eCommerce website?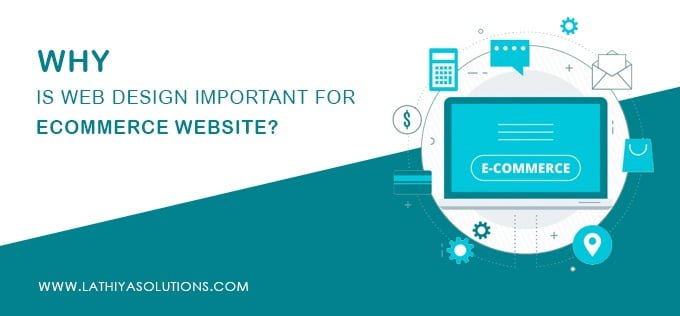 Many of customer search product only in well know designed e-commerce website. If it looks not well than they leave it and search for another one. Web design is a very important point once it involves websites, and even additional therefore for eCommerce websites. A successful eCommerce web design is assist in giving customers a stronger expertise and probably causes more sales.
Here are reasons why web design is important for your e-commerce website:
The Number of Mobile Users
One of the main reasons behind the importance of responsive web design is the rising number of mobile users. It's the amount of web traffic that is been attributed to mobile device owners.
Increase Sales:
Good web design interacts with the customer. This will make the customer want to stay on your website longer. At a time you will immediately encourage activity. As a result, it increases your e-commerce sales.
Draw Attention:
In website, Organization provides customer to new updates and latest trends regarding your business. Your graphical representation, font, colour, and the overall display of this information will attract attention if it is designed professionally.
Build trust:
A professional looking website instantly builds trust. In eCommerce websites customers make online transactions this is why building trust is most importance.
Better Site Speed:
Responsive web design means the layout of a website changes in response to the dimensions of the screen getting used to look at it. Optimize image and other factors are important foe page speed optimization. You can also see how to Boost your Website Page Loading speed. A good mobile design will make your website faster.
Increased Conversion Rates:
The Responsive web design of Ecommerce websites helps to Increase Conversion Rate. This will improved user experience, thanks to the delicate changes created to the layout and overall style of the website.
User Experience Design:
Make sure website is user-friendly. When customer visit your website make sure they can easily find what they want. This included simple navigation, the clear link of information page like FAQ, privacy policy and terms of use.
If you are a new business that is looking for a brand new website or you have a eCommerce website that needs any updating and you've confused about that, contact us here. We provide E-COMMERCE Online Shopping Website DEVELOPMENT Service  and also design a number of eCommerce stores.