Image Optimization in Advance Web development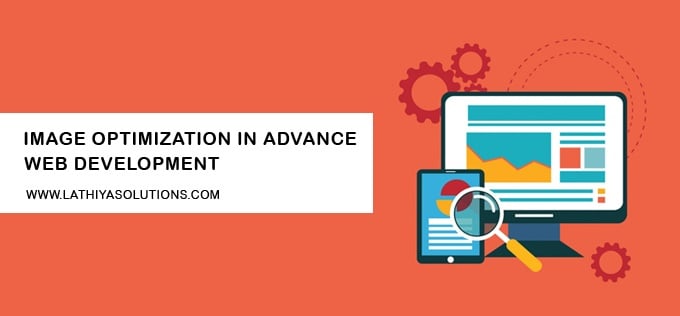 One of the easiest ways to increase page speed by optimizing website images that means reduce their image files sizes as much as possible. It can reduce bandwidth and make your page load faster.
What is Image Optimization?
Optimizing Images is the process of decreasing their image file size, using either plugin or script, which increase page speed of website. Most well know Free Online Image Optimizer is kraken.io . It optimizes any size of the image easily.
Image Optimization Tools and Programs
How to Optimize Images for Web and Performance
The Main goal of formatting your images is to find the balance between the lowest file size and an acceptable quality. One of the most important things is simply compress image file before uploading to WordPress.
Benefits of Image Optimization
• It takes a less storage space on your server.
• Result of optimizing Image size can reduce bandwidth.
• Generate a backup will be faster.
• If a visitors visit your page and it take too much time to load the page, whenever visitors might get tired of waiting and decide to move on something else. So it's beneficial to optimize image because optimize image can also improve page loading speed. For more information how to optimizing your page loading speed see our 10 simple tricks to Boost your Website Page Loading speed.
• Large file size slows down your site and search engine also hate this slow site. Google also index and crawl the images for Google image search. So it's need to optimize image file size. Combined with a great SEO WordPress plugin you can find it here Top 22 must have Plugins in your WordPress website. Its help improve your website SEO.
Here are some basic methods about how to optimize images for web
- If you are using a WordPress plugin, use one of that to compress and optimize image externally on their servers.
- Use vector images whenever possible alongside your PNGs and JPGs.
- Use a CDN to serve up your images fast to visitors across the globe.
- Remove unnecessary image data.
- Using CSS, Crop the white space and recreate it.
- Use CSS3 effects.
- Save your images in the proper dimensions.
- Use web fonts instead of placing text within images. It takes less space.
- Use GIF if you need animation.
- Use PNG if you need high detail and high resolutions.
- Use JPG for general photos and screenshots.
Once you followed the steps and optimize image, your site will be better liked by search engine and also it load fast. Have you optimized images for better performance? Or need any help. Contact us today. We ready to help you. Do you have something to add? Let us know about your techniques in the comments below!