What is the Top 5 Best WordPress Plugins to Ad Management?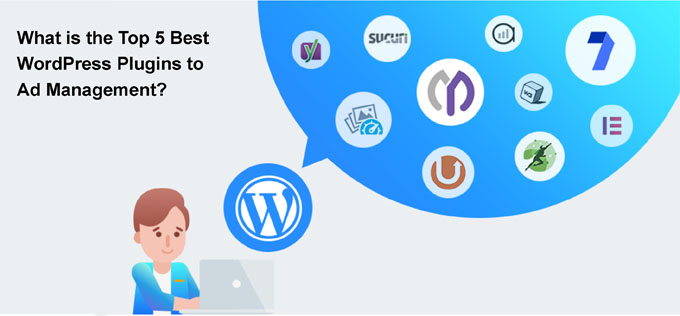 Are you looking for the best ad management plugins and tools for WordPress? Mostly all of us create a WordPress site so that it can earn some money and the best way to earn money from money website is Advertisements Friends, in this post today, we will go to the website to manage Ad Top 5 Best advertising plugins for WordPress?
Why Use a WordPress advertising plugin?
The first thing to know is why to use the Ad Management Plugin in WordPress?
Most WordPress themes also do not have dedicated spots to display ads.
Let's have a look at some top WordPress ad management plugin which can help you in increasing your earnings.
What is the Top 5 Best advertising plugins for WordPress website?
1. Ad Sanity
This allows you to easily place ads anywhere on your website using widgets and ad insert buttons in the visitor editor.
It comes with powerful features like ad scheduling, ad groups, insert a single ad or ad group, monitor views/stats.
You can create as many ads as you want and easily add them using buttons on custom widgets, short codes or post-editors. This allows you to optimize ad performance without editing your WordPress Theme Files.
2. Ad Rotate
Ad Rotate is another powerful WordPress ad management plugin that is suitable for beginners as well as advanced users. It also supports ads hosted with rotating banner ads and network ads.
You can also place ads in the sidebar using custom widgets. It provides basic statistics to track ad impressions, which is especially useful when you are selling advertisements directly on your website.
It is available as a free plugin, which works fine for most small blogs and websites. If you want to use advanced features like scheduling, geo-targeting, AdBlock disguise, mobile adverts, media/asset management, etc., you will need the Pro Version of this plugin.
3. OIO Publisher
OIO Publisher is an Ads Management tool available as a plugin for WordPress powered websites. This is especially great for growing websites that want to sell advertising spots directly to advertisers. OIO Publisher will eliminate middlemen by selling advertisements directly through your website.
It handles reporting, payment, and tracking. You can create advertising areas of different sizes and types on your website. You can choose how many ads are displayed in each zone, and more.
As a plugin, OIO Publisher is very straightforward to use. It comes with a custom widget to display advertisements in widget-ready areas of your website. However, for some placements, you may need to edit the WordPress theme files to have an ad area code.
4. Insert Post Ads
Friends, if you need an Ad Management Plugin that helps you to place ads in your posts. Then you must have Insert Post Ads.
5. DoubleClick by Google
DoubleClick by Google is a web-based advertising selling and serving platform.