12 Best WordPress Plugins That Should Be On Every Blog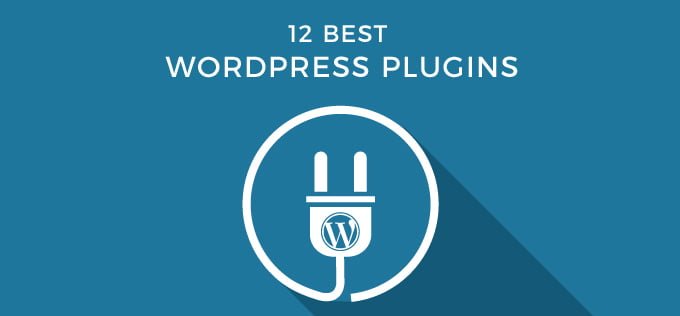 WordPress is the most popular platform to start a website or blog and you know 30.8% website is developed on WordPress. It is very easy to use. With its help, you can start a blog or website in minutes. Even, most bloggers use the WordPress platform because it is an ocean of WordPress themes and plugins. In this article, we have listed a list of some of the best WordPress plugins for blogs or websites.
12 Best WordPress Plugins That Should Be on Every Blog
Starting a website on WordPress is not your last step. You will need to add more features to your site and for this, you will need the best WP plugins. There are thousands of plugins available in WordPress repository which can confuse beginners in which WordPress plugins are right for their website. So here we have listed some Best WordPress Plugins for blogs.
Yoast SEO
Yoast is the best SEO plugin for WordPress which helps in getting higher rank in search engines. With its help, you can optimize your content well for search engines. Yoast SEO Plugin provides a powerful toolset for your WordPress site:
- By using this plugin, you can write Seo friendly title and description for your post.
- You can add a Focus keyword.
- You can create XML Sitemaps.
- It also includes .htaccess and robots.txt editor.
- you can use Title and Meta description for taxonomies (category and tags)
All In One SEO one of best WordPress plugins for blogs
All In One SEO Pack is a Yoast SEO alternative plugin. You can download it by going to the WordPress repository. Additionally, it provides a one-page setting that makes its setup easy. All In One SEO has all the features of Yoast SEO.
These is one of the best WordPress plugins free.
This is a very popular plugin in WordPress.org developed by automatic. It will be found on both free and paid versions. You can use it for many functions.
- It provides your network to load images of your site.
- Lazy image loading
- Site stats and analytics
- Automated social media posting and scheduling
- Daily or real-time backups of your site
- Secure logins and two-factor authentication
W3 Total Cache
W3 Total Cache is a very popular caching plugin that improves your website loading speed to a great extent. It also adds a content delivery network to reduce download time. In addition, this plugin provides minification and GZIP compression to reduce page size. W3 Total Cache provides advanced settings to fasten your WordPress site. It is available in both free and paid versions for everyone.
WP Super Cache
WP Super Cache is another great WordPress cache plugin that is a perfect alternative to Shared Hosting. It creates static HTML files for your blog/website, and when a user visits your site, it serves the visitor static HTML files instead of heavier PHP scripts, making your site much faster in the visitor's browser load occurs. The setting of WP Super Cache is very easy.
WP Smush
WP Smush improves your website loading time and user experience by resize, optimize, and compress your site images. This reduces the image size and improves website loading speed without spoiling the quality of your images. When you upload images to your website, it compresses them and reduces their size. Apart from this, you can also optimize old images of your site.
Bj Lazy Load
Images take longer to load than any other element, but after installing Bj Lazy Load on your site, your site images will load only when a user scrolls through your page. This lazy loading plugin greatly improves your page load time and also saves bandwidth.
Redirection is a very popular WordPress plugin. By using this you can easily manage 301 redirections, track 404 errors. This plugin helps reduce the errors on your site and improve site ranking.
Broken Link Checker
This plugin helps in finding and fixing Broken Links (404 Error) on your WordPress site and improves the user experience and website ranking. But after fixing the Broken Links error on your site, do not forget to delete it as it creates additional tables in your WordPress Database.
WP-Optimize
WP-Optimize is the Best WordPress Plugins 2019 to clean your WordPress database. It removes all unnecessary data (trashed / unapproved / spam comments, stale data, pingbacks, trackbacks and expired transient) with 1-click and optimizes your WordPress database. It is very easy to use.
Security Plugin
There are many paid and free plugins available for WordPress security in the market. You can use anyone on your blog, but Word fence security is very popular among them all. This includes a firewall and malware scanner.
Best Security Plugins
- Wordfence Security
- All In One WP Security & Firewall
- Carber Security & Antispam
- Shield Security for WordPress
- Anti-Malware Security and Brute-Force Firewall
Updraft Plus is the most popular WordPress Backup Plugin. You can back up your website files and databases in 3rd-party storage such as Dropbox, Google Drive, Amazon S3 (or compatible), Updraft Vault, Rackspace Cloud, FTP, Dream Objects, OpenStack Swift, and email. It comes with a free and paid version. It's a free version works really well for any small website.
If you liked listed WordPress plugins for blogs, don't forget to share it!
If you want any support regarding WordPress plugins, WordPress theme customization, WordPress maintenance, and support then you can freely contact Lathiya solutions. We give you a free trial for our work if you want and then we can work together in the future also.