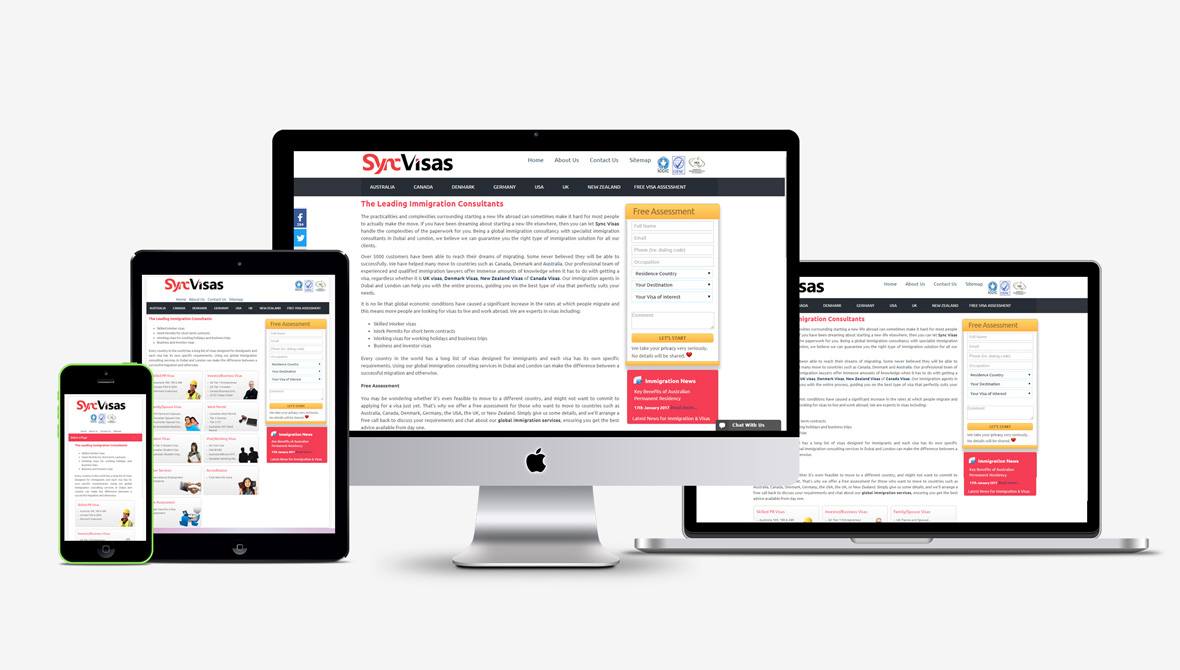 About Project:
Sync Visas - Visas Immigration online Free Assessment for Migration and Visa eligibility test website with a responsive view by CSS3 media query and HTML5 use.

WHAT THEY SAY ABOUT US
It is a pleasure working with LATHIYA SOLUTIONS. they  are highly knowledgeable, business savvy and positive. their approach to challenges and opportunities is innovative. they are highly productive and are consistently promised. And to top, it all, they are kind, compassionate and practical.

MORE ABOUT US
Lathiya Solutions provides comprehensive web services ranging from custom web design to the development of complex Internet systems. We base our offerings on an understanding of customers' business needs and providing reliable solutions. We and our team always try our best to combine business domain knowledge with technology capability and proven methodology to deliver high-quality results in a cost-effective manner to maximize our competitive advantage and productivity. Give us a chance to prove our quality work and time dedication by filling the quick contact form.
Posted on:
January 17, 2017
Client:
Sync Visas