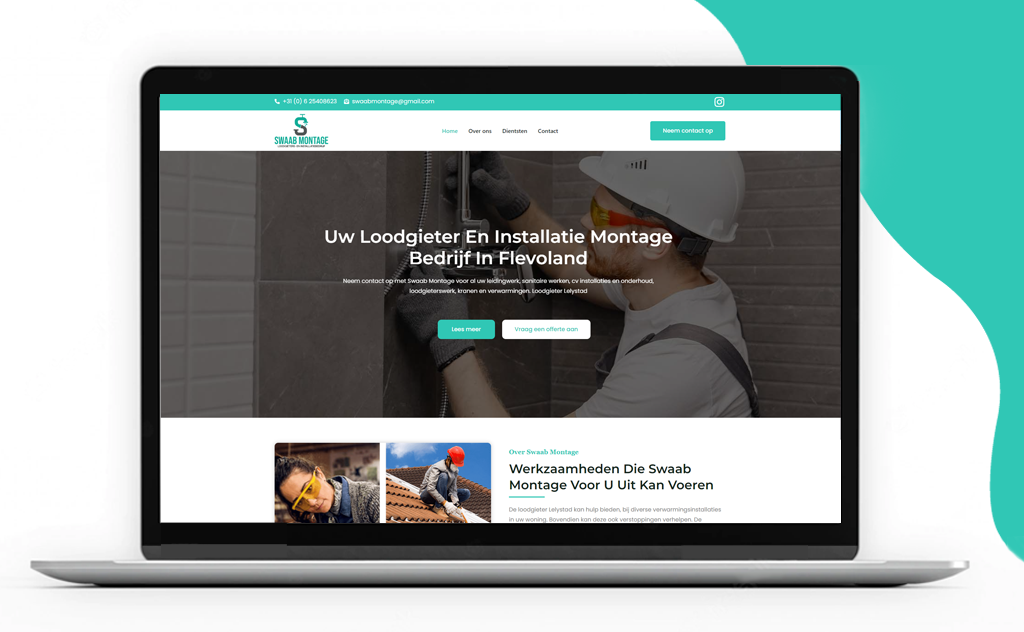 ABOUT THE SWAAB MONTAGE
The Lelystad plumber can help with various heating installations in your home. In addition, it can also clear blockages. The plumber is a specialist in the field of repairs, new installations, maintenance and inspection. In addition to central heating boiler maintenance, the plumber can also help with underfloor heating problems. Do you want to have a new heating installed Connecting a pipe is also a plumber's job. We provide services like Central Heating Systems, Central Heating Maintenance And Malfunction, Toilet Renovations, Leakage And Clogging.Make your home more sustainable with a heat pump. Swab Montage will install it for you.
WHAT THEY SAY ABOUT US
The web designers team at Lathiya Solutions are the best! We couldn't be more happier with the quality website they developed for our team. I was nervous about getting our new site rebuilt and redesigned, but Lathiya Solutions reassured me at each conversation, and they truly did an amazing job in making it a great experience. They were always there for me and came up with great ideas and on top of it all on a timely matter. Overall, I will truly recommend Lathiya Solutions to anyone looking for a great website at a great price.