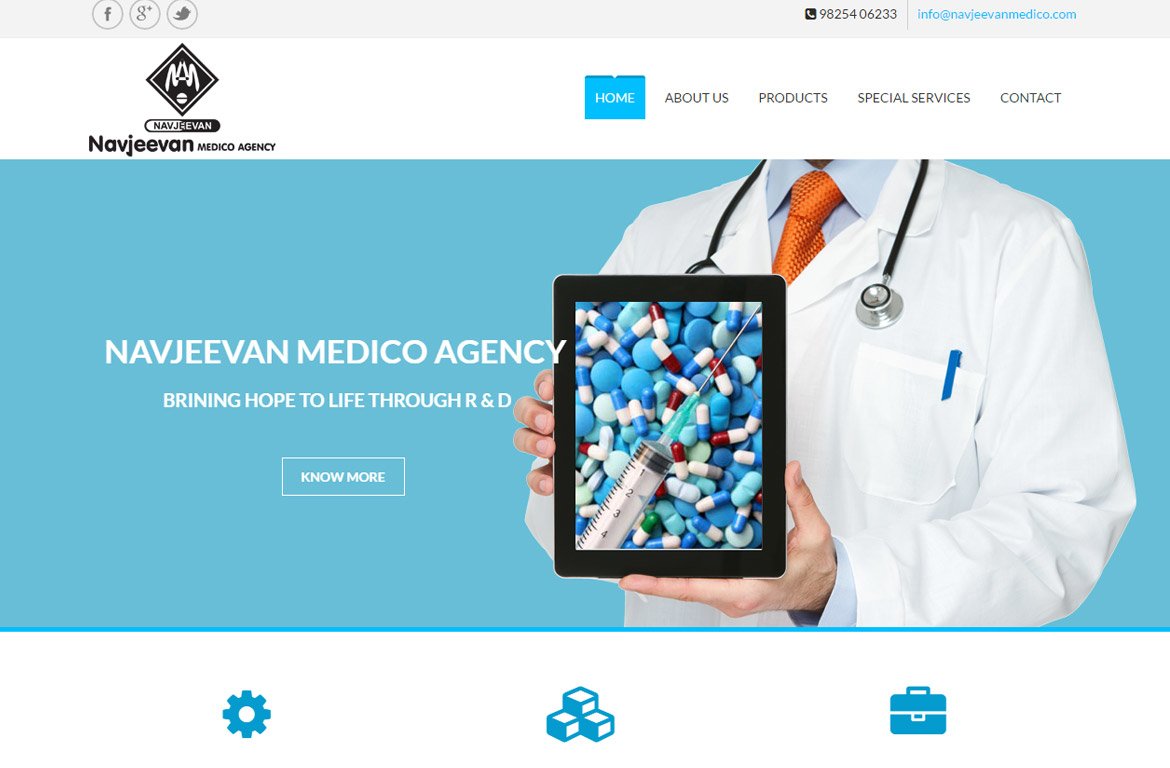 About Project:
Pharma Agency Products Showcase, Services & Business highlight informative websites with the purpose of expanding Business across the world and get a maximum inquiry from the world every corner where the Internet available.
WHAT THEY TELL ABOUT US
LATHIYA SOLUTIONS was referred to me by a trusted friend. After reviewing their website, I decided to go with LATHIYA SOLUTIONS. I am happy to say that I was not disappointed! From the beginning, I knew that LATHIYA SOLUTIONS was a team I could work with. I worked with LATHIYA SOLUTIONS, who listened to my needs and offered professional advice and expertise. There were challenges to rebuilding our website from which Vijay Lathiya did not return. He informed me of every step of the way and met the deadline. In the end, I was completely pleased with the final project. I have not hesitated to recommend LATHIYA SOLUTIONS  to my friends and business associates.
Posted on:
May 21, 2016
Client:
Paras Shah

NAVJEEVAN MEDICO AGENCY is a pharmaceutical company in Surat & purpose of website is expand Pharma Business across the world and get international customer inquiry.