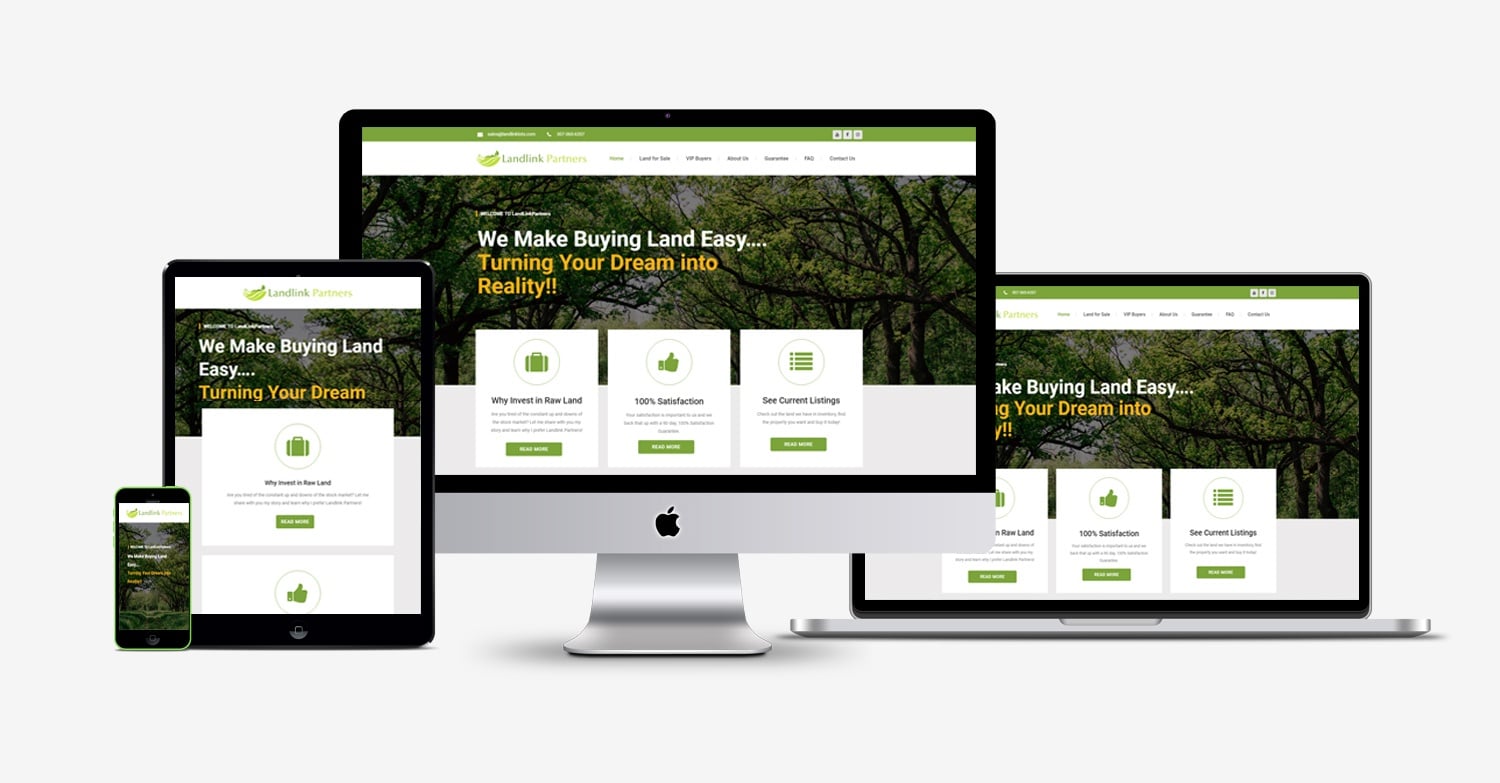 Website: LANDLINK PARTNERS

BRIEF ABOUT LANDLINK PARTNERS
MPK Development Company LLC is a landholding organization. We buy empty land in different pieces of the US and find new proprietors for these properties.
We are not realtors. We purchase our properties at a DISCOUNT and pass these SAVINGS on to you. Dealer financing is accessible on a significant number of our properties and we go the additional mile to make certain your exchange goes easily. We work with every customer separately and will arm you with the information to settle on the best choice for you, while sparing you time, cash and stress.

WHAT THEY SAY ABOUT US
Lathiya Solutions worked admirably of not just making our site how we needed it to be yet, in addition, gave us extraordinary knowledge on what they accepted will help support deals. Their manifested involvement and brilliance is the motivation behind why our organization would prescribe Lathiya Solutions to any individual who is hoping to make a modified site.

MORE ABOUT US
Lathiya Solutions conveys complete web administrations going from custom web composition to the advancement of complex Internet frameworks. We base our contributions to the comprehension of customers' business necessities and giving reliable arrangements. We and our group consistently attempt best to join business area information with innovation fitness and demonstrated procedures to convey superb outcomes in a practical way to boost your upper hand and efficiency. Allow us to demonstrate our quality work and time commitment by topping off speedy reach our structure.