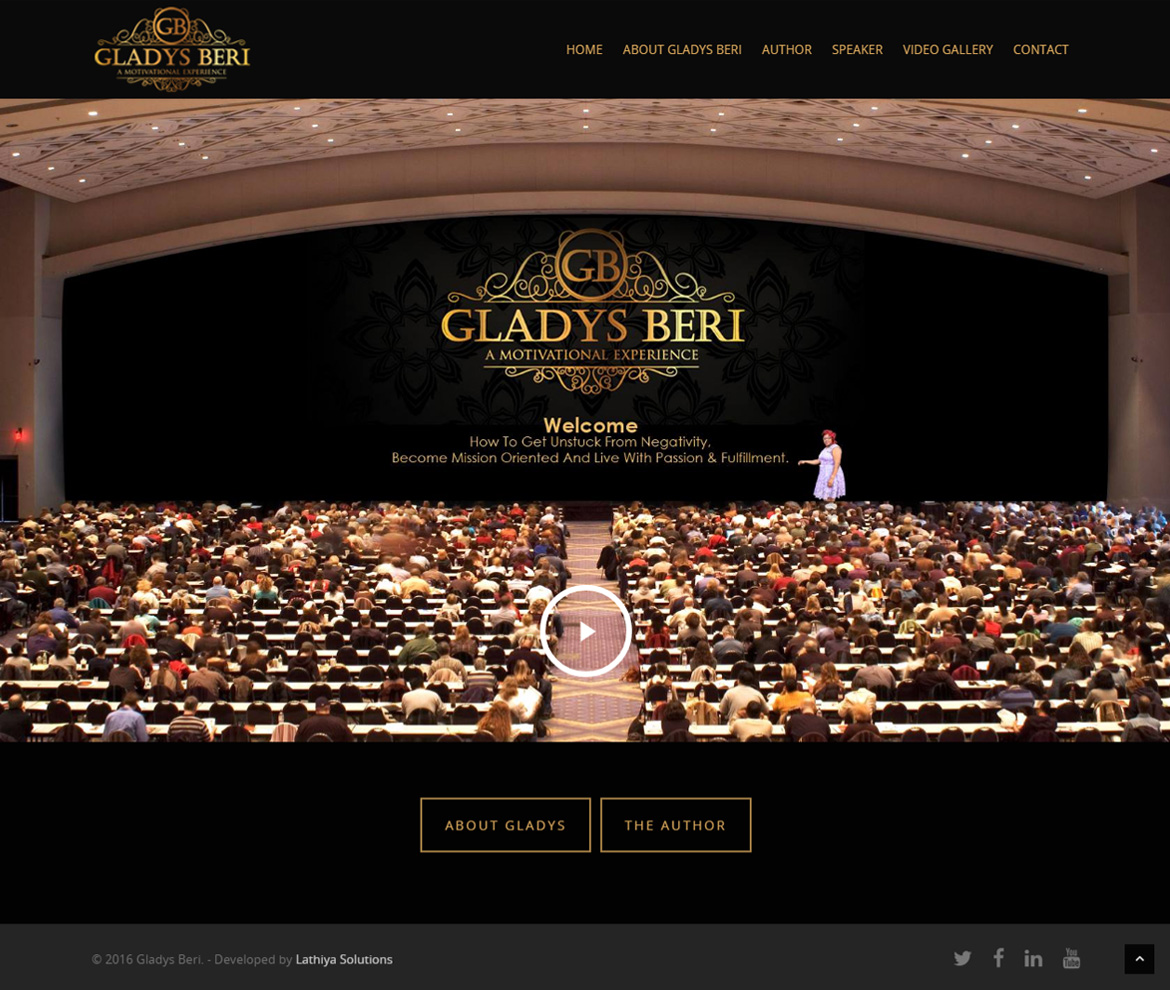 Gladysberi.com Motivational Speaker personal informative experience sharing website with Photo Gallery and Book promotion website with WordPress.

WHAT THEY TELL ABOUT US
LATHIYA SOLUTIONS did a great job in developing our website. Whether providing direct development support or giving us the opportunity to create our own development updates, LATHIYA SOLUTIONS expertise and support services were top notch! Our website did not take long to stand out, and we were pleased with the design and layout of the graphics and information. We look forward to reconnecting with Toinette, specifically as long as we want to build our site services.

MORE ABOUT US 
We provide the best website design and web development, WordPress dedicated services, mobile applications, SEO and brand promotion marketing services for your business.
We strive to provide the best solution for your business and unbiased advice at an affordable cost. We are constantly investigating new latest technologies and recommend them when they make sense.
Gladys Beri - Motivational Speakers Personal Website develop with Wordpress