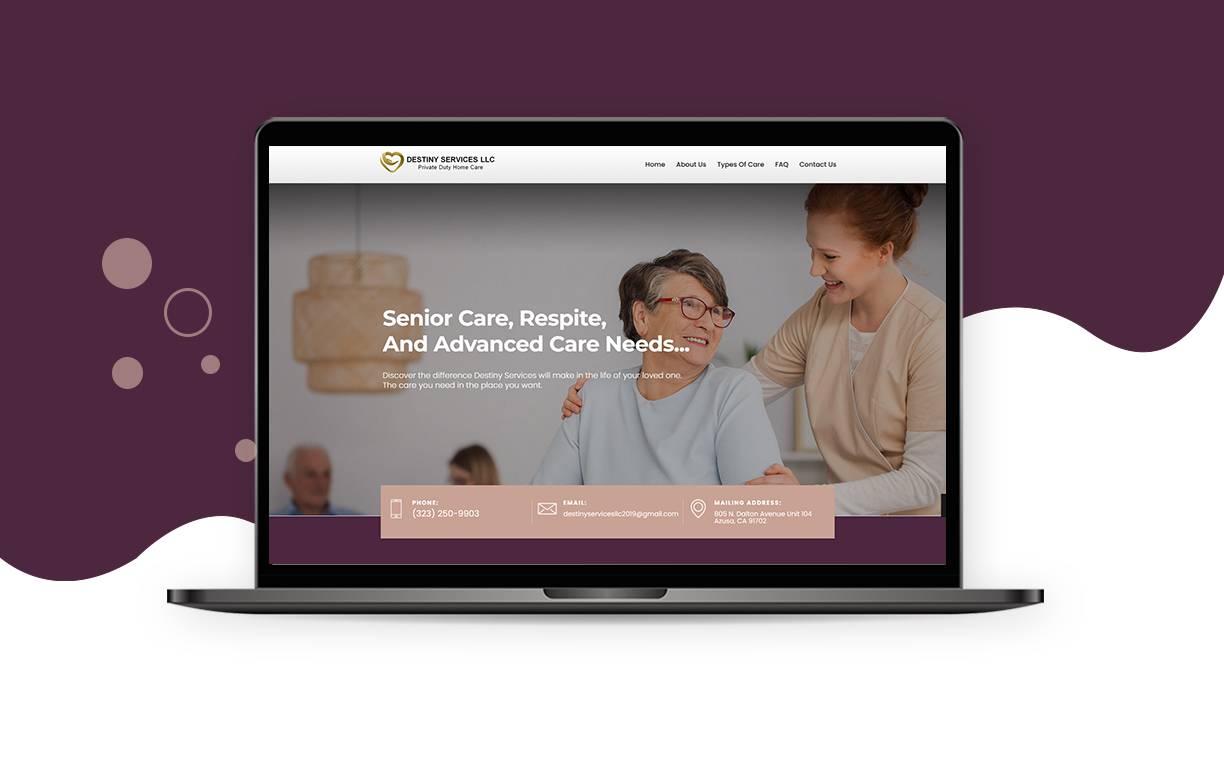 ABOUT THE DESTINYSERVICES
Destiny Services LLC offers a unique approach to in-home support services for the elderly. We are a locally owned company and our owners are very hands-on and involved. We try very hard to match caregivers to the individual needs and personalities of our clients. Potential caregivers are required to undergo an interview, skills assessment, and screening test.
Destiny Services LLC has earned an excellent reputation as a top-quality private duty home care company. Our growth has been due primarily to word-of-mouth referrals from satisfied clients and their families.
Everything we do at Destiny Services is driven by our universal mission: To enhance the lives of aging adults and their families.
WHAT THEY SAY ABOUT US
I really appreciate the work Vijay from Lathiya Solutions did for us. I have admitted that there were some challenges risen from the territory barrier, but Vijay is a really patient and professional technician who was able to handle all of them.
Response time is good too; the quick response was received when needed. For quality, nothing is better than you see the real thing on Hi-Tech Fasteners website. Once again, I am very pleased to have Vijay to get my WordPress website done, i am fully satisfied with his service and would definitely recommend you to Lathiya Solutions Which is the best WordPress development company in India.