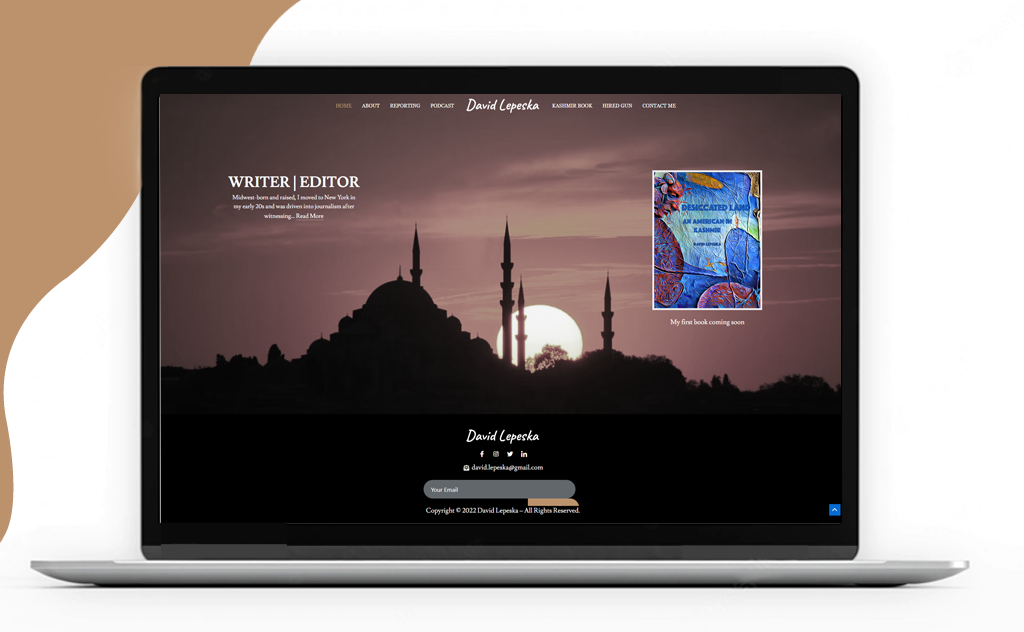 ABOUT THE DAVID LEPESKA
Midwest-born and raised, I moved to New York in my early 20s and was driven into journalism after witnessing the horror of the 9/11 attacks. In the nearly two decades since I've lived in and reported from more than a dozen countries and contributed to most of the world's top news outlets, including The New York Times, Financial Times, Guardian, Economist, Atlantic, AlJazeera, Monocle, Foreign Affairs, and Foreign Policy.In April 2016, the Turkish government kicked me out of the country and labelled me a national security threat, likely in response to my report on the state's military aggressions against its Kurdish population.For several years. As of late 2022 I'm based in Kyiv, Ukraine, occasionally reporting on the current conflict while putting the finishing touches on a book that recounts my time in Kashmir and is set for publication in spring 2023.
WHAT THEY SAY ABOUT US
Lathiya Solutions is literally the best I've ever worked with. They are highly organised, diligent and have a unique ability to provide WordPress Website Design and development along with modern design.The team at Lathiya Solutions is an awesome team. They know how to communicate, and they are very skilled WordPress developers.
A pleasure to work with!