7 Ways to Improve Your Online Checkout Process in E-Commerce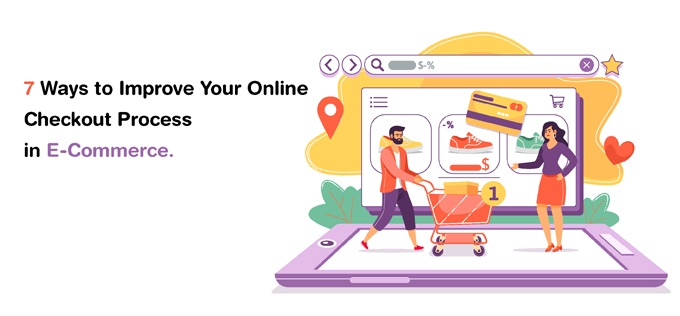 Most of your online customers will abandon their cart, and not complete the sale. So your checkout process is abandoned. So, you can improve your customer's online checkout experience so they will want to complete their order.
Here are some tips to make the checkout experience good or Ways to Improve Your Online Checkout Process in E-Commerce:
Hassle Free Checkout Process
Make sure shopping cart or checkout button easily accessible in every page. So whenever a customer needs to click in order to finalize their purchase.
Make it Easy to Edit Carts
Provide the option for customers to edit quantities or easily add or remove items from their cart. The more times they have to hit refresh or the back button, the more likely they are to abandon the checkout process completely.
Add a Guest Checkout Feature
Many of customers don't want to spend their time to sign up for a small purchase and don't need any email notification. You just provide an option to enter an email address and go to the checkout process.
Make sure that all your contact information like email and telephone numbers are visible on every page of your eCommerce website. This gives your customers a way to keep in touch with you if they have any inquiries or issues about the product they have purchased.
Make checkout mobile-friendly
Make sure Your Ecommerce site mobile responsive because most of the customer use a smartphone for their shopping. If they get negative experience for their shopping is chance to abandon the checkout process
Customers want to pay for all kinds of different ways. Make sure you make it easy for customers to pay using the most common methods of payment.
Stop Login or Registration Before Buying
Many of customers are not interested to create account or login for some purchase or before buying. If these things appear in the website before buying than the customer will leave your site and get their stuff elsewhere and result in abandon the checkout process.
I hope this post is useful for your Ecommerce Website and also improve your online checkout process in E-Commerce.
Read more article like this...
How to convert Prospects into Buyers