How to choose the Best Web Hosting service for your site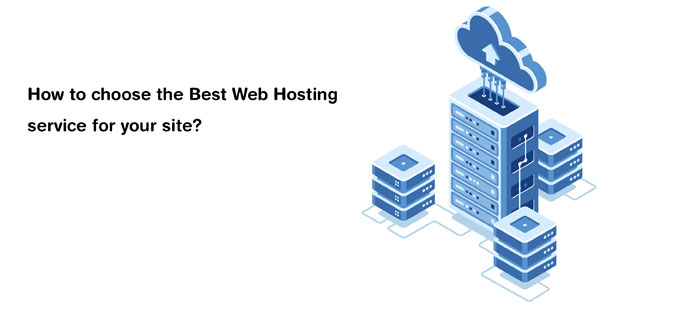 Choosing the best web hosting service for your site can be very difficult. If you want to learn the tips and tricks to get a good hosting plan than you are at right place. I'm going to share with you the ways you'll measure and decide the hosting arrange that most closely fits your desires.
So let's see some key point of how to choose the best web hosting service for your site.
1. Know Which Type of Hosting You Need
Before you start looking for web hosting service just think about what you really need in your project.
What type of site will you be creating?
Will you be creating more than one site?
Do you need support for a specific script (e.g. PHP)?
Does your website need special software?
How much traffic do you expect?
What technical requirements will you require?
Do you need extra features such as email hosting or an SSL certificate?
These are some of the basic questions you need to answer for yourself and choose the best web hosting service which provide all features which you want on your project.
2. Hosting Reliability and Speed
You need a web host which is stable, both in terms of their servers as well as network connections because your visitors may come to your site from time zones all over the world. Makes sure your visitors can always reach you by your website, thus not losing any opportunity to make sales. Choose a host with fast servers because speed up your website is increase your web traffic.
3. Server Upgrading Options
Well, some hosts allow shutting down your site or requiring you to upgrade if you're using up too many resources. So you want to look for a host that offers room to grow. I mean that it is able to offer you better plans. So choose a host that also offers VPS hosting and dedicated hosting will be able to help you make the transition to a new server easier as your site grows.
4. Security Features
Looking for a host which run firewall or malware detection on their server. May be in future your website stores or transports sensitive data, such as customers' credit card numbers.Look for host that offer SSL certificates to ensure that data sent over your site remains secure and encrypted.
Look a host which offers backup services or back up your site every 24 hours because even if your site may be hacked or if your site may be update and any data is lost, you will be able to quickly restore your site.
5. Quality Customer Support
I can suggest you always pick a hosting plan with CPanel, MySQL– version 5 and above, and of course PHP 5. Also look at each host's support hours. Some hosts provide customer support 24/7, whereas others area unit solely out there throughout business hours, which may cause you to troublesome once you would like support.
6. Research Prices
Choose a hosting package that suits your budget. Also look at the cost of add-ons and extra services. Some hosts take charge extra for email hosting etc.
Well, I shared some key point about how to choose best web hosting service for your site. I hope it made ease for your web hosting selection process. You can also see 14 Most Popular Web Hosting Services of 2018. If you need any help, stay touch with us. We are ready to help you.