Does Hosting platform effect on website performance?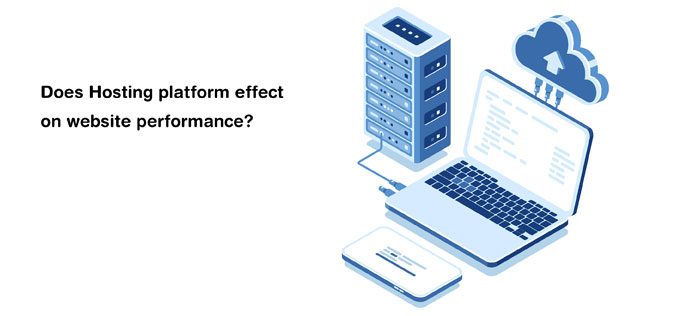 Many organizations see their website on top of Google search page and it's all about SEO. Websites that operate sleek and swift are grabbed higher Google search rankings and this is often solely true once a web site is hosted on a top-notch hosting server. So you have a question that does hosting platform effect on website performance.
So here I discuss how Hosting platform effect on website performance.
Server Downtime
If your website's web server downtime. It's non reliable web host. It's effects a website SEO. So the website is down and not showing up on the search engine. So the search engine does not find the proper keyword of your website. It also increases the bounce rate of that website that will directly impact a website's authority.
Page Load Time
If a web site is slow and takes a lot of time to load, it's fully focuses as a lack at the web host's finish. Also page loading time is very important factor of seo because if a website takes more time to load, visitors are more likely to switch to the next possible option and it increase bounce rate which directly affects search engine rankings.
Hosting Location
Choosing a local host will build it straight forward to focus on native audience and it will eventually improve your web store's local search engine rankings. Server location is important part of website visitors.
Better Protection against Malicious Programs
Malicious programs can allow a hacker to the control of a website, steal information and or screw up the functionalities. It also impacts the SEO status. So choose a robust Web hosting platform which offer strong security protection functionality to the website.
To experience what a good host offers, see 14 Most Popular Web Hosting Services of 2018. Let me know if you have any questions about Hosting platform or website performance in the comments below.